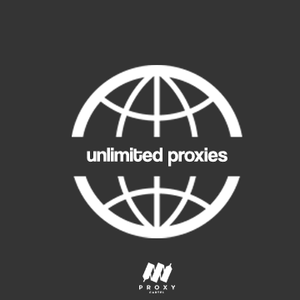 UNLIMITED PROXIES
Regular price $30.00 Sale
Check out our FAQ here: Click Here.
- If you want other countries please contact @ProxyCartel on Twitter.
- Currently supported countries: US, UK, CA, AU, DK, ES, FR, DE, HK, JP, MX, MY, NL, PL, IT, AT, BE, AE. If you need another region, please DM!

- Unlimited, Residential proxies. 
- Proxies last 30 days or until you run out of data.
- We provide rotating AND sticky proxies!
- Generate your own sticky proxies at anytime through our user portal.
- Check data at anytime through our user portal.
- Great Speeds
- User/Password authentication (IP:PORT:USERNAME:PASSWORD)
- Work on ALL sites (Adidas, Supreme, Palace, Foot Sites, Shopify, Nike, SNKRS etc)
- NO REFUNDS. 
Any questions? Check out our FAQ: Click Here.
If any questions remain feel free to DM us: @ProxyCartel
Want to pay with different payment method? DM us. 
By purchasing our products you agree to the following terms and conditions here: Terms and Conditions.